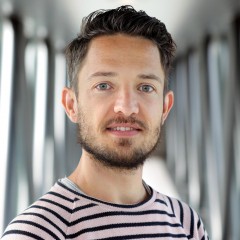 wardweistra
Yesterday we hosted our 4-monthly customer webinar, where we always inform our professional customers first of what's new in Simplifier.net and Forge. Below I will summarize the highlights from this week's releases!
Forge: Fixes and R5 for the virtual HL7 FHIR Connectathon
We are releasing the first version of Forge for the upcoming FHIR R5!
The HL7 FHIR Connectathon 24 begins today, where professionals from all over the world come together to bring the FHIR standard even further. Why not use Forge R5 to play around with the new FHIR version? Since it's virtual this time, you can download all the new Forge releases you want without overloading the WiFi network 😉
And as always, we released new versions of Forge for the stable FHIR STU3 and R4 versions, fixing bugs and improving the overall experience of profiling.
One major fix is the prevention of (and even removal of) the numerous structuredefinition-standards-status and structuredefinition-normative-version extensions that were popping up recently. While this was technically correct according to the FHIR spec, it was clearly not what we all want. So we are now working with the FHIR community to fix this in the specification and are removing them from your profiles for now.
Simplifier.net: Scope your resolving, validation and Implementation Guides
In our ongoing effort to allow you to be specific on your scope with FHIR packages we have taken another few big steps:
On the Validation page we also made it simpler to edit the resource you entered (just hit Back) and to save your content as a Snippet to save and share it.
More on packages: On the page of every FHIR package you can now download the package with snapshots included. Very useful for many tools that can't generate them.
We've also added made it possible to suppress any errors and warnings that come from known issues in the FHIR spec, like these ones.
Finally, we fixed many smaller and larger bugs, including an issue that created duplicate files in projects when connected to Github. Impacted users have been notified. It is still possible to create duplicate files in your packages (see the known issues), but we'll work to prevent that for you.
Other news from Firely
We have released new versions of Forge for STU3, R4, R4B and R5.
Today we released Simplifier 27.3, with the theme Guide Versioning!
An updated version of Forge has been released with a fresh look, better packages support and improved usability around font scaling on zooming in. Full release notes in this item.
🤖 Firely's command-line tool for FHIR is now known as Firely Terminal. And with even more features it is the full cross-platform solution for automating any FHIR workflow.
Learn more about the best ways to validate your FHIR, manage your Simplifier.net team and the new FHIR package registry.
💎 Read the new Firely blog on hidden gems that will make managing FHIR resources and projects in Simplifier.net easier.
Use Forge for FHIR R5 Preview #2 during the HL7 FHIR Connectathon. And specify precisely against what packages you want to resolve, validate and document with our latest releases.
🆕 The latest FHIR everywhere in our Simplifier.net suite: Both in FHIR version (4.0.1 and 3.0.2) and in having all the official FHIR packages now available to you! Read our full blog post.
Your chance to speak at DevDays, June 16-18, 2020, Cleveland, OH
We always release the DevDays content – videos, slides, exercises – 6 months after the event. On the DevDays website you will now find the content of DevDays US 2019 (Redmond, June 2019).