The New Zealand FHIR Registry is the home for the HL7® FHIR® artefacts that are most important to an interoperable digital health ecosystem in Aotearoa New Zealand. Software developers can freely share and reuse the FHIR profiles and implementation guides posted here.
The registry supports the development of FHIR APIs for national digital services such as the National Health Index (NHI), Health Provider Index (HPI) and National Immunisation Solution (NIS), as well as Hira, the national health information platform.
The FHIR NZ Base implementation guide is also published here.
And all FHIR artefacts endorsed by the Health Information Standards Organisation (HISO) will be published in the registry.
The registry is hosted on the Simplifier.net platform provided by Netherlands company Firely. Our registry setup follows the example of the Canadian FHIR Registry and the United Kingdom's NHS Digital FHIR Registry.
Developers can use FHIR Shorthand command line tools to create and upload definitions or use the Forge GUI tool. The registry will be integrated with the NZ Health Terminology Service and HISO standards resource centre.
The registry is co-governed by the Ministry of Health Manatū Hauora and HL7 New Zealand. We invite everyone's participation.
Email standards@health.govt.nz to request your account (limited to three per organisation initially).
The Sandbox project is the place to get started. The Community Content project is then where you can share your work and collaborate with others.
LATEST NEWS
<p>The national home for locally-produced HL7® FHIR® artefacts</p>
More News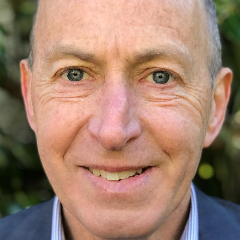 alastairkenworthy
Tuesday, August 10, 2021
The national home for locally-produced HL7® FHIR® artefacts
| | | | | | |
| --- | --- | --- | --- | --- | --- |
| | The project for the Health Identity Platform, National Immunisation Register and other national digital services developed by the Ministry of Health | updated | 1 resource(s) | 4 member(s) | |
| | The HL7 New Zealand project to develop the FHIR NZ Base Implementation Guide | updated | 1 resource(s) | 2 member(s) | |
| | The Hira project to develop a national health information platform for Aotearoa New Zealand | updated | 1 resource(s) | 2 member(s) | |
| | The disposable sandbox project for new users to learn how to use Simplifier and the NZ FHIR Registry | updated | 93 resource(s) | 12 member(s) | |
| | The Community Content project for everyone's contributions | updated | 1 resource(s) | 3 member(s) | |
| | The project for ACT-NOW and other initiatives by Te Aho o Te Kahu | Cancer Control Agency | updated | 1 resource(s) | 3 member(s) | |
| | NZ version of the International Patient Summary FHIR IG | updated | 1 resource(s) | 4 member(s) | |
CIR Imms Simplifier IG

Testing the Simplifier web IG editor