The Canadian FHIR Registry is the place to host the national baseline of recommended FHIR profiles, extensions, value sets, URIs and other useful, commonly used components. Intent is to encourage reuse by posting Jurisdictional, Regional and vendor solutions derived from the national baseline, however, independent solutions are also welcome.
Please note that a user account on Simplifier is not a pre-requisite to participation or publishing of projects in the Canadian FHIR Registry.
Organization projects can be viewed without logging in. To edit or request a new project, contact us with the details.
A backup of all project artifacts will be taken on a weekly basis (Sunday night). A particular snapshot will be held for a period of 10 days before being discarded. A request can be made to the Infoway Helpdesk, by the project owner to request the snapshot. A zip file will be provided "as is" by helpdesk that will contain all the necessary artifacts such as text, xml, json, .md files and images.
For an overview of the Service Level Agreement between Infoway and Simplifier.net please refer to the document here - Agreement
LATEST NEWS
A place to learn and become proficient in using the platform

Registry active and open for business - contact us and get your project started
More News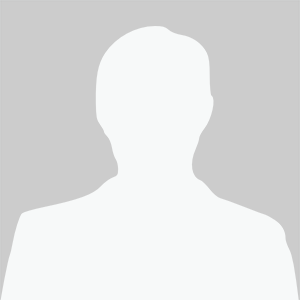 helpdesk
Friday, October 27, 2017
A place to learn and become proficient in using the platform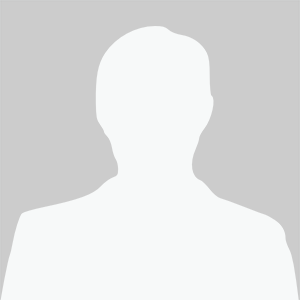 helpdesk
Wednesday, August 2, 2017
Registry active and open for business - contact us and get your project started
| | | | | | |
| --- | --- | --- | --- | --- | --- |
| | eReferral project lead by community work in Ontario | updated | 142 resource(s) | 12 member(s) | |
| | Implementation Guide and FHIR artifacts for the Ontario Laboratories Information System | updated | 343 resource(s) | 8 member(s) | |
| | This project is set up as a sandbox for training | updated | 66 resource(s) | 22 member(s) | |
| | Digital Health Immunization Repository | updated | 200 resource(s) | 9 member(s) | |
| | Contains registered URI from jurisdictional projects | updated | 148 resource(s) | 7 member(s) | |
| | Implementation Guide for the Ontario DHDR Version 3 | updated | 287 resource(s) | 60 member(s) | |
| | Ontario-specific business use cases and content | updated | 295 resource(s) | 26 member(s) | |
| | The Centre for Addiction and Mental Health (CAMH) | updated | 56 resource(s) | 5 member(s) | |
| | Ontario eReferral-eConsult Implementation Guide Click https://simplifier.net/guide/ca-on-ereferral-r4-iguide-v0.11.0/index to access the most recently published IG (v0.11.0) | updated | 335 resource(s) | 49 member(s) | |
| | | updated | 133 resource(s) | 20 member(s) | |
| | Ontario Ministry of Health and Long Term Care (CCIM) | updated | 31 resource(s) | 3 member(s) | |
| | | updated | 70 resource(s) | 12 member(s) | |
| | PHSA - Citizen Portal COVID-19 IMMS taken outside BC Project | updated | 19 resource(s) | 2 member(s) | |
| | | updated | 26 resource(s) | 3 member(s) | |
| | BC MoH / PHSA project - Citizen to view Immunization Records via Health Gateway | updated | 11 resource(s) | 2 member(s) | |
| | | updated | 88 resource(s) | 4 member(s) | |
| | Ontario Provincial Consent Implementation Guide | updated | 133 resource(s) | 35 member(s) | |
| | ACCESS Gateway EHR Specification | updated | 223 resource(s) | 5 member(s) | |
| | | updated | 142 resource(s) | 4 member(s) | |
| | | updated | 210 resource(s) | 29 member(s) | |
| | BC Provincial eForms Repository | updated | 39 resource(s) | 3 member(s) | |
| | Lung Cancer Diagnosis Computable Care Guideline | updated | 79 resource(s) | 3 member(s) | |
| | Implementation Guide and FHIR artifacts for the Ontario Provincial Provider Registry | updated | 79 resource(s) | 6 member(s) | |
| | FHIR-based Implementation Guide for Ontario Provincial Provider Registry System | updated | 202 resource(s) | 17 member(s) | |
| | eClaims is an Ontario Health (Cancer Care Ontario) web-based application that supports the reimbursement of drug treatment claims. | updated | 6 resource(s) | 6 member(s) | |
| | Ontario Document Sharing Service | updated | 106 resource(s) | 46 member(s) | |
| | Citizen access to PHI specifications for Lab, Immunizations, Medication Profile | updated | 178 resource(s) | 28 member(s) | |
| | This is a representation of the EMR Core Data Set Standard (CDS-S) as FHIR R4 definitions. | updated | 119 resource(s) | 4 member(s) | |
| | Ontario Laboratory Information System - R4 | updated | 218 resource(s) | 10 member(s) | |
| | A repository of guiding principles and best practices for SMART | updated | 1 resource(s) | 4 member(s) | |
| | A practice project to try out the features of Simplifier.net | updated | 345 resource(s) | 10 member(s) | |
| | Ontario FHIR API for retrieval of COVID-19 immunizations, submission of COVID-19 immunization data a | updated | 95 resource(s) | 2 member(s) | |
| | National System for Incident Reporting – Radiation Therapy | updated | 1 resource(s) | 3 member(s) | |
| | Special Authorization Digital Information Exchange (SADIE) | updated | 281 resource(s) | 31 member(s) | |
| | Ontario Patient Summary Click https://simplifier.net/guide/ca-on-ps-r4-iguide-v0.9.1/table-of-contents?version=0.9.1 to access the most recently published IG (v0.9.1) | updated | 162 resource(s) | 20 member(s) | |
| | Ontario Mental Health and Addictions Provincial Data Set | updated | 290 resource(s) | 38 member(s) | |
| | Ontario Adverse Event For Immunization (AEFI) Submission | updated | 97 resource(s) | 2 member(s) | |
| | PHSA - BC and Yukon Immunization Distribution Service (IDS) | updated | 33 resource(s) | 2 member(s) | |
| | | updated | 263 resource(s) | 8 member(s) | |
| | A specification to enable reporting of Adverse Events Following Immunization (AEFIs). | updated | 20 resource(s) | 5 member(s) | |
| | | updated | 89 resource(s) | 11 member(s) | |
| | Envoi du rapport d'endoscopie au dépôt provincial | updated | 63 resource(s) | 4 member(s) | |
| | Collect all British Columbia residents' immunization records and supplemental data (Special Conside | updated | 28 resource(s) | 2 member(s) | |
| | Drafted Implementation Guide for Alberta Patient Summary (PSAB) | updated | 23 resource(s) | 2 member(s) | |
| | This implementation guide describes the FHIR-based endpoints and information flow to dynamically exp | updated | 1 resource(s) | 3 member(s) | |
| | The purpose of the Medical Imaging (MI) project is to consolidate medical imaging documents and imag | updated | 1 resource(s) | 3 member(s) | |
| | This is a test to test multiple guides | updated | 10 resource(s) | 2 member(s) | |
| | The purpose of SETP is to improve surgical performance in Ontario through the measurement and report | updated | 47 resource(s) | 4 member(s) | |
British Columbia FHIR artefacts

updated
115 resource(s)
2 member(s)
Ontario Laboratories Information System HL7 FHIR® Consumer Query Implementation Guide-v1.0.1

Implementation Guide and FHIR artifacts for the OLIS Consumer Query

Ontario Laboratories Information System HL7 FHIR® Provider Query Implementation Guide - v1.0.0

Implementation Guide and FHIR artifacts for the OLIS Provider Query

Ontario Laboratories Information System HL7 FHIR® Patient Query for Providers Implementation Guide - v1.1.0

No description

Trial Implementation Guide

Create to experiment with various features of Simplifier as a helping too to Guide authoring.

CAMH Trial Guide

No description

Test Guide

No description

Ontario eReferral HL7® FHIR® Implementation Guide - Draft v0.10.0

No description

Ontario eReferral HL7® FHIR® Implementation Guide - Draft v0.10.1

No description

Ontario eReferral - eConsult HL7® FHIR® Implementation Guide - Draft v0.11.1

No description

Ontario Clinical Data Repository HL7® FHIR® Implementation Guide - DRAFT v0.1.0

No description

IAR Visual App Implementation Guide v1.0

Implementation guide for authorized consumers (i.e. HSPs) to integrate the IAR Visual App (viewlet) into their Client Application (i.e. HIS, EMR, etc.)

Provincial Client Registry (PCR) HL7 FHIR® Implementation Guide v2.0.0

Updated version for FHIR STU3

ACCESS Gateway EHR Specification HL7 FHIR® Implementation Guide-v1.0.0-WIP-draft

Implementation Guide and FHIR artifacts for the ACCESS Gateway

IHE SDC on FHIR

Implementation Guide

Ontario Context Management System HL7® FHIR® Implementation Guide - v1.0.1

No description

Lung Cancer Diagnosis Computable Care Guidline

No description

Provincial Client Registry (PCR) HL7 FHIR® Implementation Guide v2.0.0

No description

Provincial Provider Registry (PPR) HL7 FHIR® Implementation Guide - v1.0.0

No description

Core Data Set Standard (CDS-S) Implementation Guidance

OMD CDS-S implementation considerations.

Ontario Laboratories Information System HL7 FHIR® Patient Query for Providers Implementation Guide - v2.0.0 DRAFT

No description

PHACAEFIDemo

No description

PHACDemo_SB

No description

Ontario COVaxON FHIR Implementation Guide - DRAFT

No description

SADIE Developer and Tester Guide

For SADIE Expansion

Ontario Patient Summary HL7© FHIR© Implementation Guide - Draft v0.10.0

Ontario Patient Summary HL7© FHIR© Implementation Guide - Draft v0.10.0

Ontario Mental Health and Addictions Provincial Data Set HL7® FHIR® Implementation Guide – DRAFT v0.9.1

Version 0.9.1 of Ontario MHA project

Pan-Canadian Patient Summary v0.0.3 FHIR Implementation Guide

Version 0.0.3, Part of Release 0.1 of the Pan-Canadian Patient Summary (PS-CA) Specification. This draft implementation guide is published for public review and comment toward developing PS-CA release 1 for Trial Implementation.

Pan-Canadian Patient Summary v0.0.4 FHIR Implementation Guide

Version 0.0.4, Part of Release 0.2 of the Pan-Canadian Patient Summary (PS-CA) Specification. This draft implementation guide is published for public review and comment toward developing PS-CA release 1 for Trial Implementation.

Pan-Canadian Patient Summary v0.3 FHIR Implementation Guide

Version 0.3, Part of Release 0.3 of the Pan-Canadian Patient Summary (PS-CA) Specification. This draft implementation guide is published for public review and comment toward developing PS-CA release v1.0 Draft for Trial Implementation

Pan-Canadian Patient Summary v1.0.0 TI FHIR Implementation Guide

Release 1.0.0 Trial Implementation of the Pan-Canadian Patient Summary (PS-CA) Specification.

CAPatientSummary

No description

Working Copy - 'Ontario [Asset Name] HL7® FHIR® Implementation Guide - Draft [Version#]''

Ontario [Asset Name] HL7© FHIR© Implementation Guide - Draft [version#]

Testing Guide ver 1.0

No description