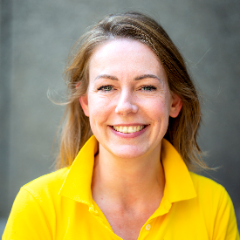 elsvanbergeijk
It's available for you to download on the Firely website.
About the eBook:
Healthcare IT is a dynamic environment in which digitization presents transformational, technical, and commercial. The regulatory push to stimulate these developments is especially strong in the US, where the 21st Century Cures Act together with Final Rules issued by both ONC and CMS, has introduced new regulations, criteria, and deadlines in Health IT.
Thanks to these regulations, the US leads the world in the adoption of FHIR and Interoperability. This presents an opportunity for growth, innovation, and progress. But it also presents challenges that makes it hard to follow the big picture.
This eBook contains:
A summary of all relevant regulations like the ONC Cures Act, Final Rule and the CMS Interoperability and Patient Access Final Rule
The essential criteria that HealthTech companies must meet
An overview of the Implementation Guides that set out rules and documentation for using FHIR resources
An explanation of USCDI and US Core and how they are related
An extensive list of key terms and technologies that are used by the regulatory bodies
Other news from Firely
This eBook provides a complete overview of the relevant US healthcare regulations, implementation guides, and technologies and will help you understand their scope.
An update on new features for guides, invites and canonical claims and a resolved security issue around private packages.
Execute and evaluate CQL, Clinical Quality Language, on FHIR resources
Forge is now officially supports the R5 FHIR release. Visualization of resources is now conistent with Simplifier.
With many more widgets for your implementation guide it's now a lot quicker to make a consistent IG page.
R4B and R5 are now available throughout Simplifier, Forge and Firely Terminal.
The Call for Presentations for HL7 FHIR DevDays2023 is now open. Got a FHIR-related topic you think would interest your peers? Submit your proposal before February 1
Forge is now officially supports the R4B FHIR release and can help you migrate from R4 to R4B. All versions now support opening and fixing resources in bulk.
Improvements to the Guide editing experience, PlantUML directly in your pages and a truck load of smaller fixes.
Forge now supports Quality Control (already available in Simplifier and Firely Terminal) to improve the quality of your FHIR projects. In addition, you can now see all the file types supported by Simplifier in the project list view.