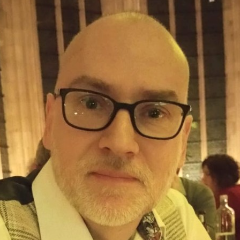 roblangezaal
Forge now supports the official R5 FHIR release! Download the R5 version of Forge here.
The resource visualization in the Element Tree tab is now consistent with Simplifier: icons and the layout have been updated. Extension parent elements are now also shown in the tree and can be edited. Extensions in the element tree have been moved from the end to the beginning of the element.
A new option is the Xml Declaration setting that controls if en when the Xml Declaration is stored in your Xml files.
You can find our complete release notes here.
Other news from Firely
An update on new features for guides, invites and canonical claims and a resolved security issue around private packages.
Execute and evaluate CQL, Clinical Quality Language, on FHIR resources
Forge is now officially supports the R5 FHIR release. Visualization of resources is now conistent with Simplifier.
With many more widgets for your implementation guide it's now a lot quicker to make a consistent IG page.
R4B and R5 are now available throughout Simplifier, Forge and Firely Terminal.
The Call for Presentations for HL7 FHIR DevDays2023 is now open. Got a FHIR-related topic you think would interest your peers? Submit your proposal before February 1
Forge is now officially supports the R4B FHIR release and can help you migrate from R4 to R4B. All versions now support opening and fixing resources in bulk.
Improvements to the Guide editing experience, PlantUML directly in your pages and a truck load of smaller fixes.
Forge now supports Quality Control (already available in Simplifier and Firely Terminal) to improve the quality of your FHIR projects. In addition, you can now see all the file types supported by Simplifier in the project list view.
Join us on June 6-9 in Cleveland or online. These are the talks that focus on Forge and Simplifier.net →