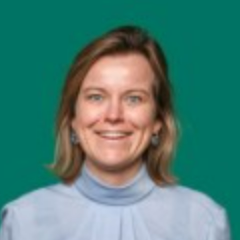 martineberden
Our next HL7® FHIR® DevDays is just six months away! Once again, this edition is a hybrid event, so you can take part online or in person here in Amsterdam. Just be sure to save the date in your calendar and join us on June 6-9 2023. 🗓️
Better still, the Call for Presentations for DevDays 2023 is now open. Got a FHIR-related topic you think would interest your peers? Now's the time to start preparing.
You're welcome to submit proposals for:
Tutorials
Let's Build! Sessions
Community Talks: Fixed with FHIR
Community Talks: FHIR around the World
As well as the fun and kudos of presenting, if your Community Talk is accepted we'll give you a 25% discount on the registration fee. Tutorial and Let's Build! speakers get free access to the entire event.
Details about the requirements for each category, and how to submit your proposal are here. Please submit your proposal before February 1, 2023.
The deadline is just two months away, so there's no time to lose. But whether or not you submit a proposal, FHIR DevDays is always a fantastic opportunity to make connections across the sector and get more involved with the FHIR community.
Other news from Firely
This eBook provides a complete overview of the relevant US healthcare regulations, implementation guides, and technologies and will help you understand their scope.
An update on new features for guides, invites and canonical claims and a resolved security issue around private packages.
Execute and evaluate CQL, Clinical Quality Language, on FHIR resources
Forge is now officially supports the R5 FHIR release. Visualization of resources is now conistent with Simplifier.
With many more widgets for your implementation guide it's now a lot quicker to make a consistent IG page.
R4B and R5 are now available throughout Simplifier, Forge and Firely Terminal.
The Call for Presentations for HL7 FHIR DevDays2023 is now open. Got a FHIR-related topic you think would interest your peers? Submit your proposal before February 1
Forge is now officially supports the R4B FHIR release and can help you migrate from R4 to R4B. All versions now support opening and fixing resources in bulk.
Improvements to the Guide editing experience, PlantUML directly in your pages and a truck load of smaller fixes.
Forge now supports Quality Control (already available in Simplifier and Firely Terminal) to improve the quality of your FHIR projects. In addition, you can now see all the file types supported by Simplifier in the project list view.