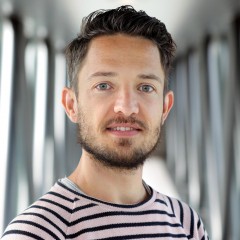 wardweistra
Last week we released Simplifier 29.4. This release was focused on fixing customer support requests and issues.
A vastly improved IG editor.
The layout of the IG editor has been cleaned up.
You can now switch between pages and files view.
Users now have more control over meta data and the configuration files behind the rendering.
A configuration menu was added.
We have simplified and improved drag and drop.
Added a page dropdown menu.
'Invisible' pages in your guide
You can now add pages to your implementation guide that are not visible from a menu or an index. You can use the editor to do that, or you can simply remove the page from the toc.yaml in the same folder.
PlantUML directly in your pages
You can now write Plant UML scripts in an ImplementationGuide page that will automatically render. You can insert PlantUml between a <plantuml> and </plantuml> tag write and maintain it directly within a Markdown page. For examples on how to use plantuml itself, see our playground: https://simplifier.net/plantuml
Allow FQL embed via html tags.
To be consistent and make it easy to add new languages and syntaxes, we now have an HTML tag for every kind. For now these two: <fql> and <plantuml>.
Captcha
Every month we get hundreds of spam accounts. We have added captcha to our sign up form for a limited group of users that match a possible-spam signature.
Bug fixes
New Structure Definitions get an abstract label when they are abstract.
Endorsed projects on organization pages now show project description
In a copied IG, pages are no longer out of order
Adjusted what features writers and admins on a project can access
Allow exporting IG's of archived projects
IG copying got stuck in some cases
Improved documentation for YamlGen https://simplifier.net/docs/yamlgen/
Add private label for private packages
Add an index file (toc.yaml) when creating a folder in a guide
Packages (.tgz) no longer allow duplicate file names
Allow longer IG page names
Preview guides are now indexed for search. Check out: https://simplifier.net/search?preview-guides
You can now search for canonical (urls) in the search Checkout: https://simplifier.net/search?Term=http://hl7.org/fhir/StructureDefinition/Patient
Deleting a legacy guide used to get stuck
Organizations that have a dash in the name are now also found in search
As always, please provide us with any feedback using the Feedback button top-right on Simplifier.net or email simplifier@fire.ly.
Other news from Firely
The Call for Presentations for HL7 FHIR DevDays2023 is now open. Got a FHIR-related topic you think would interest your peers? Submit your proposal before February 1
Forge is now officially supports the R4B FHIR release and can help you migrate from R4 to R4B. All versions now support opening and fixing resources in bulk.
Improvements to the Guide editing experience, PlantUML directly in your pages and a truck load of smaller fixes.
Forge now supports Quality Control (already available in Simplifier and Firely Terminal) to improve the quality of your FHIR projects. In addition, you can now see all the file types supported by Simplifier in the project list view.
Join us on June 6-9 in Cleveland or online. These are the talks that focus on Forge and Simplifier.net →
This minor Forge release mostly fixes a bunch of bugs, but there are some feature improvements as well, like making it easier to get your FHIR Shorthand files on Simplifier and adding new elements to logical models.
Read all about the breaking changes, code clean-up, and code improvements we implemented
Synchronize your Simplifier projects with your local folders in Forge with one click.
The Firely Team is happy to announce the latest update to Firely Server.
Canonical Claims warnings are added to Projects and Packages.