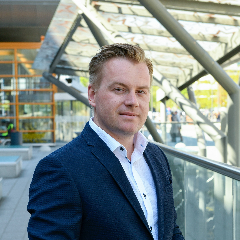 matthijsvanderwielen
You can now open your Simplifier project with one click in your local Forge editor, make your changes and synchronize them back to the cloud with one more click. Ideal for the smaller project that doesn't use Git(Hub) for file management.
This release also comes with:
Upgrade to .NET SDK 3.8.1

Performance improvements

Added the option to create modifier extensions

Bug fixes
With the release also comes an upated documentation page where you can also find our complete release notes.
Other news from Firely
Join us on June 6-9 in Cleveland or online. These are the talks that focus on Forge and Simplifier.net →
This minor Forge release mostly fixes a bunch of bugs, but there are some feature improvements as well, like making it easier to get your FHIR Shorthand files on Simplifier and adding new elements to logical models.
Read all about the breaking changes, code clean-up, and code improvements we implemented
Synchronize your Simplifier projects with your local folders in Forge with one click.
The Firely Team is happy to announce the latest update to Firely Server.
Canonical Claims warnings are added to Projects and Packages.
We have released new versions of Forge for STU3, R4, R4B and R5.
Today we released Simplifier 27.3, with the theme Guide Versioning!
An updated version of Forge has been released with a fresh look, better packages support and improved usability around font scaling on zooming in. Full release notes in this item.
Firely's command-line tool for FHIR is now known as Firely Terminal. And with even more features it is the full cross-platform solution for automating any FHIR workflow.