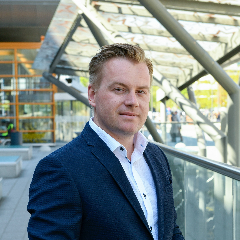 matthijsvanderwielen
The Firely Team is happy to announce the latest update to Firely Server.
Just a few highlights in the current release:
Firely Server succesfully passed all conformance test by the German national agency for digital medicine - gematik. See Essential FHIR tools for ISiK and ISiP on how to incorporate Firely Server into your products to comply with the relevant specifications for the German market.

Firely Server now uses the Firely SDK version 3.8.0. This upgrade enables Firely Server to use the latest FHIR R5 version (5.0.0-snapshot1). Additionally it improves the snapshot generation.

The performance of update, _include/_revinclude and conditional create interactions has been improved
The full release notes can be found here
Other news from Firely
The Call for Presentations for HL7 FHIR DevDays2023 is now open. Got a FHIR-related topic you think would interest your peers? Submit your proposal before February 1
Forge is now officially supports the R4B FHIR release and can help you migrate from R4 to R4B. All versions now support opening and fixing resources in bulk.
Improvements to the Guide editing experience, PlantUML directly in your pages and a truck load of smaller fixes.
Forge now supports Quality Control (already available in Simplifier and Firely Terminal) to improve the quality of your FHIR projects. In addition, you can now see all the file types supported by Simplifier in the project list view.
Join us on June 6-9 in Cleveland or online. These are the talks that focus on Forge and Simplifier.net →
This minor Forge release mostly fixes a bunch of bugs, but there are some feature improvements as well, like making it easier to get your FHIR Shorthand files on Simplifier and adding new elements to logical models.
Read all about the breaking changes, code clean-up, and code improvements we implemented
Synchronize your Simplifier projects with your local folders in Forge with one click.
The Firely Team is happy to announce the latest update to Firely Server.
Canonical Claims warnings are added to Projects and Packages.