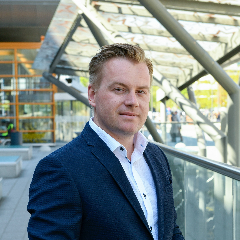 matthijsvanderwielen
Guide Versioning
With this release, guides are now defined by a folder structure and a central guide.yaml file. As a result, guides are now easy to copy to the same project or even to a different project (there is a button for that!). As a consequence, with this change it's also easy to have multiple versions of a guide.
This was a very hard and complex project, due to ensuring full backward compatibility, the size of guide end guide editing as an existing feature, and correct working and testing of migration tooling.
Because of it's impact and complexity, the feature is released as beta, but we (support) will already start guiding some of our customers with production level guides.
Quality Control
We added a snapshot evaluator for Quality Control, that evaluates if snapshots can be correctly generated on any structure definition (within a given filter).
This is an example you can add to your QC rules:
- action: snapshot 
  files: profiles/*.xml

For more information on Quality Control, please read our blog post. This blog post about Quality Control takes you step by step on how to set up your own rules to validate full FHIR specifications in one click.
FQL
With this release, also comes and upgrade to FQL, for custom tables in implementation guides. FQL 3, which you might already know from Firely Terminal, brings a lot more syntax expressiveness, like order by (desc), group by repeating select, group unwrapping, and node-level join. For more information, see our FQL documentation
Technical upgrades
We migrated to .NET 5 and ASP.NET 5, which gave us a big performance boost in key areas, an improved GC, and a smarter and adaptive JIT.
Note: Specifically the close to factor 20 perf improvement of RegEx parsing, which we use for guide page rendering.
With this release we also switched to endpoint routing, which brings a big performance boost and reduced GC in resolving urls.
Preparation
While building this feature, we also had to do a lot of preparation for features that are not yet in this release, but will be in a future release. Among these are guide publishing (static and versioned), topics (linking resources to pages), templates (one page for many resources), and documentation bridges (making it possible to link a guide to a package or a project).
Other news from Firely
Canonical Claims warnings are added to Projects and Packages.
We have released new versions of Forge for STU3, R4, R4B and R5.
Today we released Simplifier 27.3, with the theme Guide Versioning!
An updated version of Forge has been released with a fresh look, better packages support and improved usability around font scaling on zooming in. Full release notes in this item.
🤖 Firely's command-line tool for FHIR is now known as Firely Terminal. And with even more features it is the full cross-platform solution for automating any FHIR workflow.
Learn more about the best ways to validate your FHIR, manage your Simplifier.net team and the new FHIR package registry.
💎 Read the new Firely blog on hidden gems that will make managing FHIR resources and projects in Simplifier.net easier.
Use Forge for FHIR R5 Preview #2 during the HL7 FHIR Connectathon. And specify precisely against what packages you want to resolve, validate and document with our latest releases.
🆕 The latest FHIR everywhere in our Simplifier.net suite: Both in FHIR version (4.0.1 and 3.0.2) and in having all the official FHIR packages now available to you! Read our full blog post.
Your chance to speak at DevDays, June 16-18, 2020, Cleveland, OH