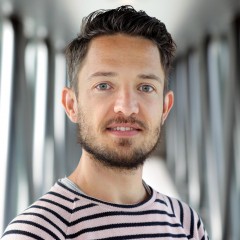 wardweistra
Read our three new blog posts on Simplifier.net and Forge by Firely:
Other news from Firely
An updated version of Forge has been released with a fresh look, better packages support and improved usability around font scaling on zooming in. Full release notes in this item.
🤖 Firely's command-line tool for FHIR is now known as Firely Terminal. And with even more features it is the full cross-platform solution for automating any FHIR workflow.
Learn more about the best ways to validate your FHIR, manage your Simplifier.net team and the new FHIR package registry.
💎 Read the new Firely blog on hidden gems that will make managing FHIR resources and projects in Simplifier.net easier.
Use Forge for FHIR R5 Preview #2 during the HL7 FHIR Connectathon. And specify precisely against what packages you want to resolve, validate and document with our latest releases.
🆕 The latest FHIR everywhere in our Simplifier.net suite: Both in FHIR version (4.0.1 and 3.0.2) and in having all the official FHIR packages now available to you! Read our full blog post.
Your chance to speak at DevDays, June 16-18, 2020, Cleveland, OH
We always release the DevDays content – videos, slides, exercises – 6 months after the event. On the DevDays website you will now find the content of DevDays US 2019 (Redmond, June 2019).
Forge 23.0 for STU3 is a major update with new features and improvements and important bug fixes. We recommend all users to update to this release.
Forge 23.0 for FHIR R4 is a minor update with some important bug fixes. We recommend all users to update to this release.