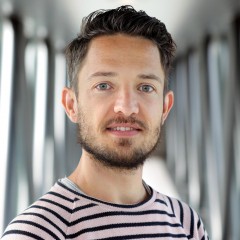 wardweistra
Here's some good news to end the week: we've significantly improved your FHIR editing and publishing flow. We wrote all about it in our latest blog post, but here's a sneak peek for you:
Updated to the latest FHIR version
Simplifier.net, Forge and Torinox now all support the latest FHIR versions: FHIR 3.0.2 and 4.0.1. See the full overview of supported FHIR versions here.
Better integration between Forge and Simplifier
Both Forge and Torinox now allow you to log in with your Simplifier account. This enables you to easily synchronize your content from your local computer with your Simplifier FHIR project.
Packages everywhere
FHIR Packages are the answer to all your FHIR versioning problems. Build on stable versions of the projects you depend on and, in turn, give your customers a stable version of your resources to build on. With packages, you version a set of coherent resources together, instead of needing to version them all individually. Our tooling is bringing support for packages everywhere!
⚠️ If your project still depends on our mirrored versions of the core spec (simplifier.core.stu3 or simplifier.core.r4), now is the time to update them to the latest official hl7.fhir.r3.core or hl7.fhir.r4.core package.
Other news from Firely
Canonical Claims warnings are added to Projects and Packages.
We have released new versions of Forge for STU3, R4, R4B and R5.
Today we released Simplifier 27.3, with the theme Guide Versioning!
An updated version of Forge has been released with a fresh look, better packages support and improved usability around font scaling on zooming in. Full release notes in this item.
🤖 Firely's command-line tool for FHIR is now known as Firely Terminal. And with even more features it is the full cross-platform solution for automating any FHIR workflow.
Learn more about the best ways to validate your FHIR, manage your Simplifier.net team and the new FHIR package registry.
💎 Read the new Firely blog on hidden gems that will make managing FHIR resources and projects in Simplifier.net easier.
Use Forge for FHIR R5 Preview #2 during the HL7 FHIR Connectathon. And specify precisely against what packages you want to resolve, validate and document with our latest releases.
🆕 The latest FHIR everywhere in our Simplifier.net suite: Both in FHIR version (4.0.1 and 3.0.2) and in having all the official FHIR packages now available to you! Read our full blog post.
Your chance to speak at DevDays, June 16-18, 2020, Cleveland, OH