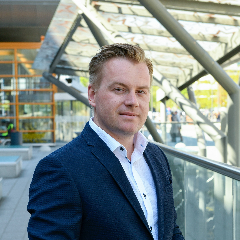 matthijsvanderwielen
🎉 Brand new is the release of Forge for the upcoming FHIR R4B 🎉
This new release comes with basic support for migrating R4 resources to R4B! The basic support for version migration is currently in public alpha, we welcome your feedback. If you want to try out Forge for R4B please make sure you work on a copy of your project folder.
Changes:
Upgrade to Firely .NET SDK 3.4.0
Upgrade to .NET 5
Bug Fixes
Forge now calculates the minimum cardinality for extension arrays. Note: in order to update your existing profiles in this regard you need to open and then save a profile again.
Fixed a bug where profiles could not be saved if an index was out of range.
StructureDefinition.name regex should be warning only. This was already a warning but the tooltip suggested that it was an error. Changed tooltip title to "Validation messages:".
Forge now enforces the slicing "Rules" element.
Fixed a bug with extension misplacement.
Forge R4 can now extend choice elements.
Other news from Firely
Forge now supports Quality Control (already available in Simplifier and Firely Terminal) to improve the quality of your FHIR projects. In addition, you can now see all the file types supported by Simplifier in the project list view.
Join us on June 6-9 in Cleveland or online. These are the talks that focus on Forge and Simplifier.net →
This minor Forge release mostly fixes a bunch of bugs, but there are some feature improvements as well, like making it easier to get your FHIR Shorthand files on Simplifier and adding new elements to logical models.
Read all about the breaking changes, code clean-up, and code improvements we implemented
Synchronize your Simplifier projects with your local folders in Forge with one click.
The Firely Team is happy to announce the latest update to Firely Server.
Canonical Claims warnings are added to Projects and Packages.
We have released new versions of Forge for STU3, R4, R4B and R5.
Today we released Simplifier 27.3, with the theme Guide Versioning!
An updated version of Forge has been released with a fresh look, better packages support and improved usability around font scaling on zooming in. Full release notes in this item.